Attributes
Fluorolux Polyvinylidene Fluoride (PVDF) is a semi-crystalline, high purity thermoplastic fluoropolymer that offers excellent corrosion and chemical resistance at both ambient and elevated temperatures. PVDF is one of the most rigid and abrasion resistant of the melt-processible fluoropolymers. With service temperatures up to 150°C, PVDF displays a good combination of properties such as: exceptional chemical resistance, piezoelectric and pyroelectric properties, PVDF is also inherently UV stable, mechanically tough, and abrasion, flame, and smoke resistant.
PVDF's unique combination of chemical resistance, mechanical properties and wear resistance make it ideally suited for use in chemical handling and processing applications such as pumps, valves, pipes, tubes and fittings; sensors and actuators etc.
Additionally, PVDF's inherent flame resistance and low smoke generation make it suitable for use in many wire and cable applications, especially as jacketing materials for plenum-rated cable used in voice and video devices and alarm systems.
PVDF is gaining acceptance as a binder for cathodes and anodes in lithium-ion batteries, and as a battery separator in lithium-ion polymer systems. Other emerging applications of PVDF include fuel cell membranes, and components for aircraft interiors and office automation equipment.
Fluorolux™ Key Properties:
Corrosion Resistance
Chemical Resistance
UV Stable
Abrasion Resistance
Smoke and Flame Resistance
Strength/Stiffness
The Fluorolux™ Lineup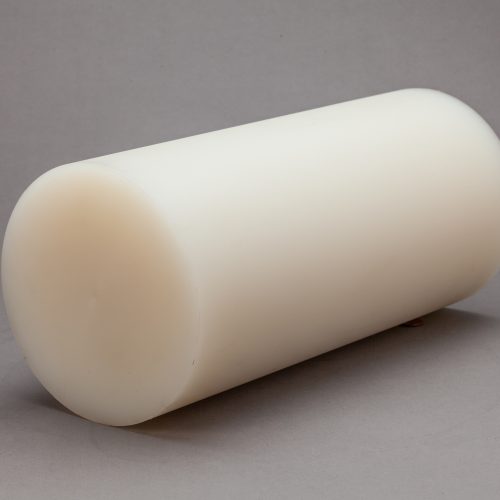 Fluorolux™
polyvinylidene fluoride
Chemical resistance
Heat resistance
Flammability resistance
1 Colors
View More Details