Attributes
Lennite Ultra-High Molecular-Weight Polyethylene (UHMW-PE) is ram extruded bar stock that is made in accordance with ASTM specification F648 and International Standard ISO 5834-2 making it suitable for use in orthopedic implants.
UHMWPE is a subset of thermoplastic polyethylene. It has extremely long chains, with molecular weight numbering in the millions, usually between 2 and 6 million. The longer chain serves to transfer load more effectively to the polymer backbone by strengthening intermolecular interactions. This results in a very tough material. It has extremely low moisture absorption, has a very low coefficient of friction, is self-lubricating, and is highly resistant to abrasion. It is odorless, tasteless, and nontoxic.
UHMWPE has superb impact and wear, as well as high chemical, corrosion, and radiation resistance. Due to its extremely low coefficient of friction, its inherent lubricity minimizes friction resulting in a smooth, noiseless operation. This versatile engineering plastic with its superior tribological properties makes it ideally suited as a bearing counterface in orthopedic joint replacement systems for shoulder, hip, knee and other extremity joint replacement procedures
Sterilization methods for UHMWPE include EtO gas, cold sterilization, and limited gamma irradiation.
Lennite™ WM Key Properties:
Abrasion Resistance
Low Coefficient of Friction (COF)
Low Moisture Absorption
High Impact Resistance
Chemical Resistance
Corrosion Resistance
Radiation Resistance
Biocompatible for Use in Permanent Implant Applications
The Lennite™ WM Lineup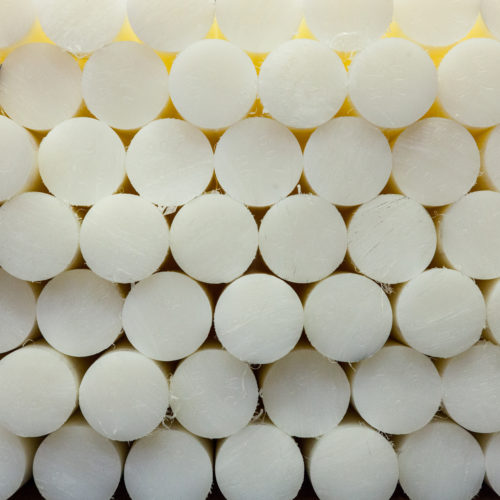 Lennite™ WM
Ultra-High Molecular-Weight Polyethylene
Excellent wear resistance and low COF's
Good impact resistance and toughness
Biocompatible
1 Colors
View More Details