Attributes
Radel Polyphenylsulfone (PPSU) is a transparent and rigid high-temperature engineering thermoplastic and belongs to the sulfone family of polymers. PPSU is the highest performing sulfone polymer. It is known for its extreme toughness, high flexural and tensile strength, excellent hydrolytic stability and good resistance to chemicals and heat. It is highly resistant to aqueous mineral acids, bases, and oxidizing agents and most solvents. . It excels in high heat and humidity environments and provides operating temperatures around 200°C (392°F).
Westlake Radel WM stock shapes are made exclusively from Solvay, Radel PPSU. Its regulatory compliance profile and lot-traceability make it ideal for use in medical and life science applications. Sterilization methods include EtO gas, radiation, steam autoclaving, dry heat, and cold sterilization. PPSU is intrinsically flame retardant, and offers high impact strength and good chemical resistance.
PPSU is often an excellent choice for components that are exposed to high temperatures and corrosive media because of its exceptional chemical resistance. Examples include pipe fittings, battery containers, medical device parts, and sterilizable products for healthcare applications . Polyphenylsulfone is also used in the automotive and aerospace industries for applications where superior thermal and mechanical properties relative to other engineering grade resins are required.
Radel® Key Properties:
Sterilizable
Flame Retardant
High Impact Strength
Good Chemical Resistance
Excellent Performance in High Heat and Humidity Applications
High Tensile Strength
High Flexural Strength
The Radel® Lineup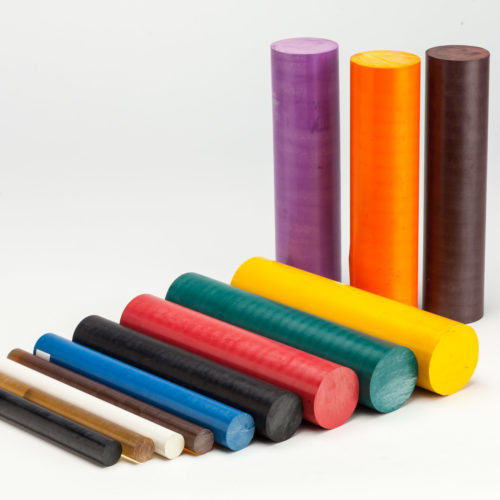 Radel® WM
polyphenylsulfone
Good impact resistance and toughness
High chemical resistance
Biocompatible
High heat resistance
12 Colors
View More Details