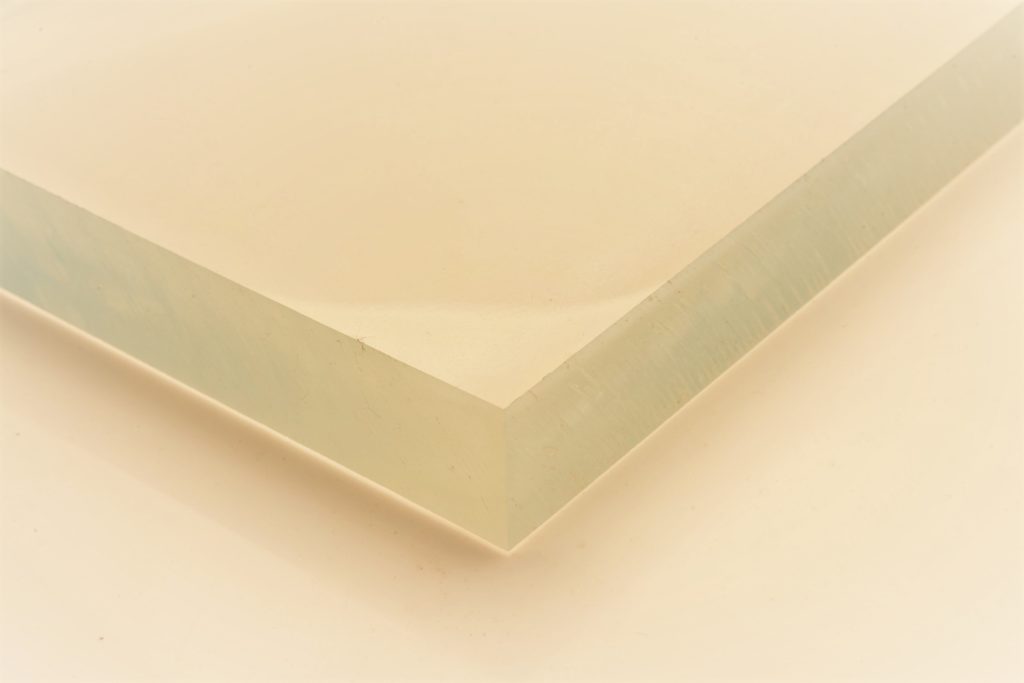 Thermalux® Family
Thermalux® PSU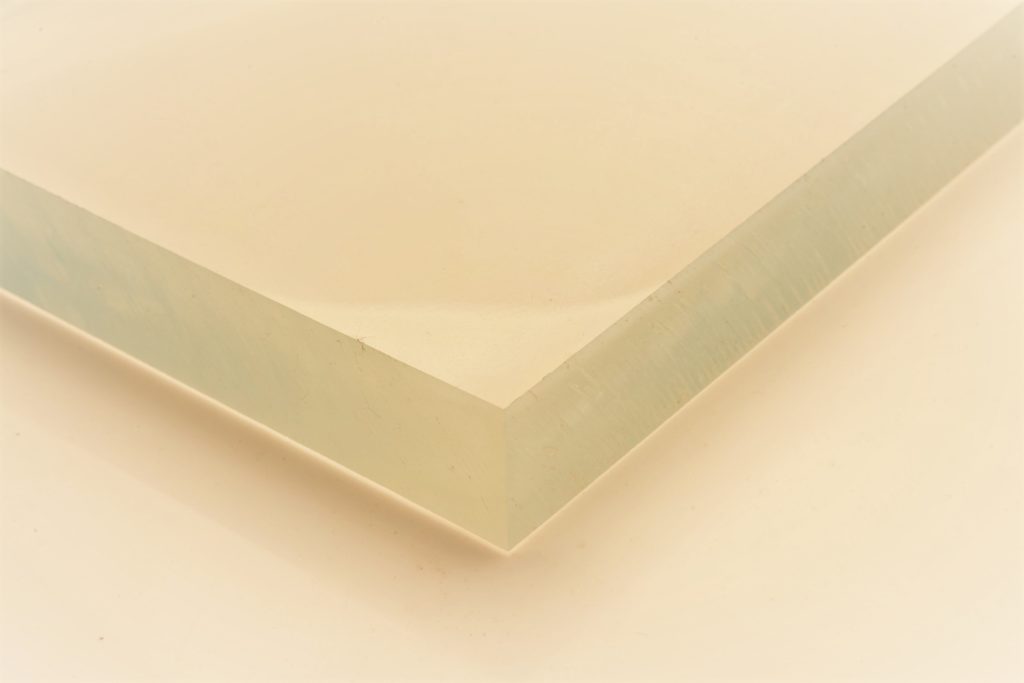 Thermalux® Polysulfone (PSU) is an amber colored, semi-transparent, heat-resistant, high performance engineering thermoplastic that offers higher heat resistance and better hydrolytic stability than polycarbonate (PC). It retains its good mechanical properties when exposed to steam and other sterilization techniques.
Typical Properties


Download Data Sheet
Property
Test Standard
English Units
Metric Units
Mechanical
Flexural Modulus
D790
390 kpsi
2690 MPa
Flexural Strength - 5%
D790
15 kpsi
106 MPa
Izod Impact, notched
D256
1.29 ft-lb/in
69 J/m
Tensile Elongation @ Break
D638
50-100%
50-100%
Tensile Modulus
D638
359.7 kpsi
2480 MPa
Tensile Strength @ Break
D638
10.2 kpsi
70 MPa
Thermal
HDT @ 264 psi
D648
345°F |
174°C
Physical
Moisture Absorption
D570
0.030%
0.030%
Specific Gravity
D792
1.24
1.24
Electrical
Volume Resistivity
D257
1 x 10¹⁶ ohm-cm
1 x 10¹⁶ ohm-cm
*Data above is based on testing of injection molded test specimens
Documentation
No documents found.
Similar Products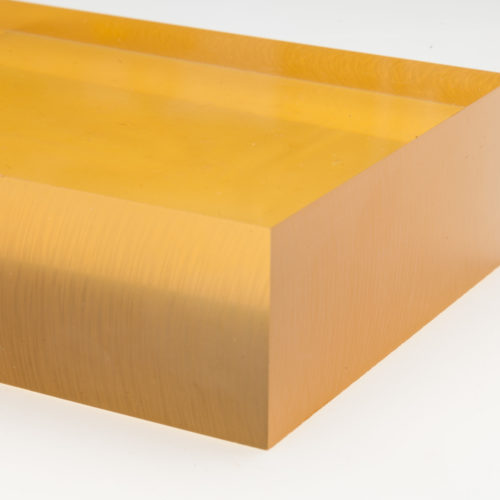 Non-standard (Made to Order)
Standard Stock
Thermalux® PESU
High heat resistance
High strength and stiffness
Good chemical resistance
1 Colors
View More Details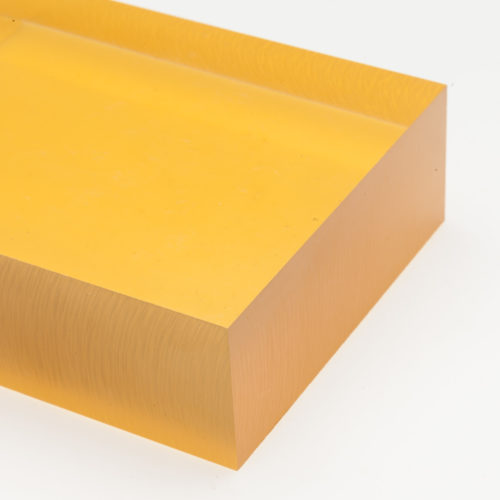 Non-standard (Made to Order)
Standard Stock
Thermalux® PPSU
Highest heat resistance
High strength and stiffness
Good chemical resistance
Inherently flame retardant
2 Colors
View More Details