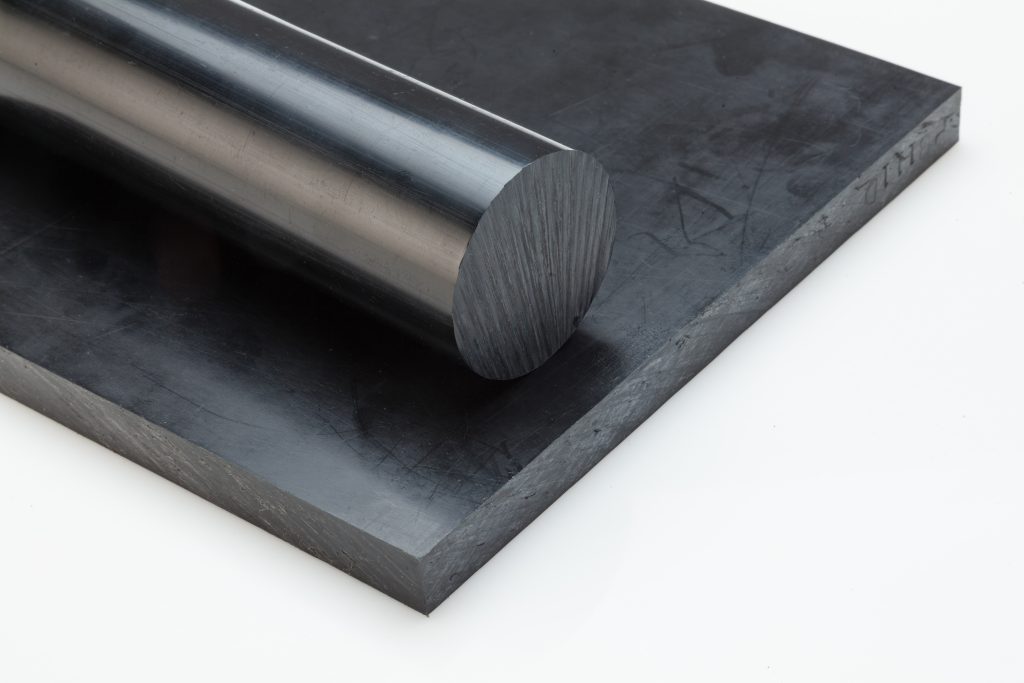 Absylux® Family
Absylux® CN-P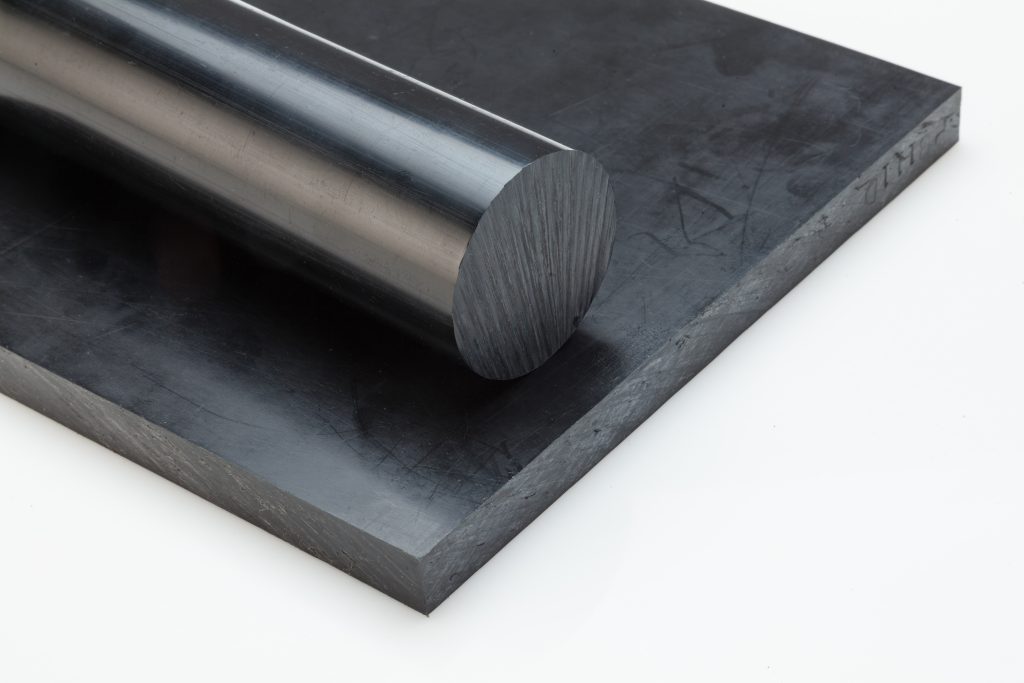 Absylux® ABS CN-P is a carbon powder-filled Acrylonitrile Butadiene Styrene offering surface resistivity in the 10EE4 to 10EE6 ohm/sq range and excellent dimensional stability. This material is a good choice when ESD protection is needed for highly sensitive electronic circuitry or to minimize static discharge in flammable environments.
Typical Properties


Download Data Sheet
Property
Test Standard
English Units
Metric Units
Mechanical
Tensile Strength @ Yield
D638
4.5 kpsi
31 Mpa
Tensile Strength @ Break
D638
4.2 kpsi
29 Mpa
Tensile Elongation @ Yield
D638
2%
2%
Tensile Elongation @ Break
D638
6.4%
6.4%
Tensile Modulus
D638
346 kpsi
2386 Mpa
Flexural Strength
D790
8.6 kpsi
59.3 Mpa
Flexural Modulus
D790
359 kpsi
2475 Mpa
Izod Impact Notched
D256
0.4 ft-lb/in
0.0018 kJ/m
Izod Impact Unnotched
D4812
6.9 ft-lb/in
30.7 kJ/m
Thermal
HDT @ 64 psi
D648
201°F
94°C
HDT @ 264 psi
D648
176°F
80°C
Physical
Moisture Absorption
D570
0.22%
0.22%
Specific Gravity
D792
1.1
1.1
Electrical
Surface Resisitivty
D257
10³ - 10⁶ ohm/sq
10³ - 10⁶ ohm/sq
*Data above is based on testing of injection molded test specimens
Documentation
No documents found.
Similar Products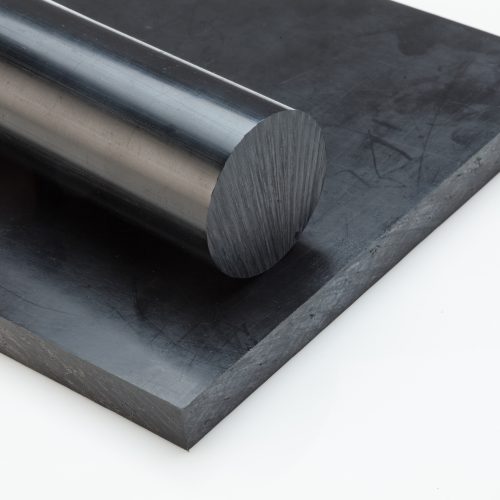 Non-standard (Made to Order)
Absylux® FR
Acrylonitrile Butadiene Styrene
Flame resistant
Stiffness
Dimensional stability
1 Colors
View More Details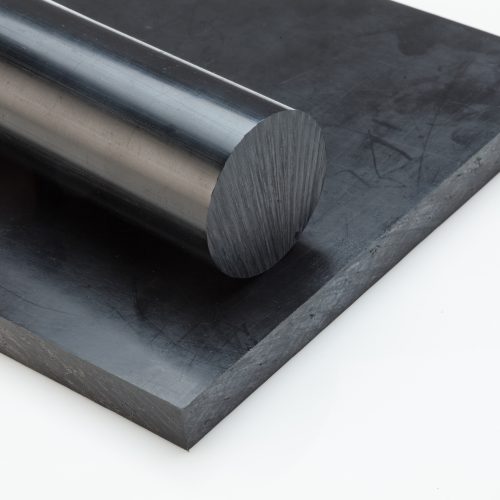 Non-standard (Made to Order)
Standard Stock
Absylux® SD-A
Acrylonitrile Butadiene Styrene
Antistatic
Stiffness
Dimensional stability
2 Colors
View More Details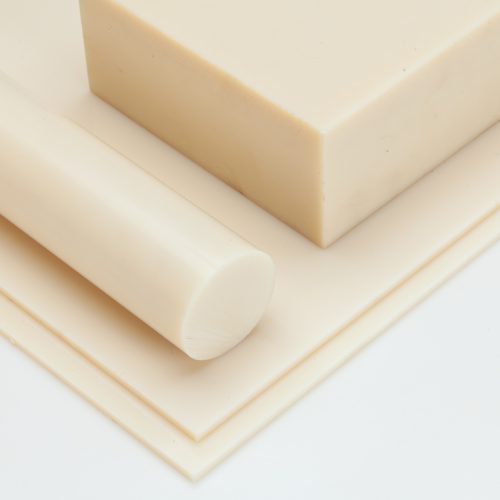 Non-standard (Made to Order)
Absylux®
Acrylonitrile Butadiene Styrene
Impact Resistance
Stiffness
Dimensional stability
3 Colors
View More Details