Absylux® Family
Absylux®
Absylux® ABS, Acrylonitrile Butadiene Styrene, is a thermoplastic terpolymer composed of acrylonitrile, butadiene, and styrene. Absylux® ABS has good chemical and stress-cracking resistance to inorganic salt solutions, alkalis, most mineral acids, and some mineral, vegetable, and animal-based oils. Absylux® ABS is an ideal material for structural applications when impact resistance, strength, stiffness, and moderate heat resistance are required. Westlake's unique compression molding and stress relieving processes deliver thick gauge sheets with exceptional dimensional stability allowing them to be machined in complex shapes with tight tolerances. In thin sheet form it is easy to thermoform. Absylux® ABS is also one of the few non-metallic materials which can be readily electro-plated and is easy to paint and glue.
Typical Properties


Download Data Sheet
Property
Test Standard
English Units
Metric Units
Mechanical
Flexural Modulus
D790
313 kpsi
2,160 MPa
Flexural Strength - Yield
D790
9.6 kpsi
66 MPa
Izod Impact, notched
D256
8.09 ft-lb/in
432 J/m
Tensile Elongation @ Break
D638
32 %
32 %
Tensile Elongation @ Yield
D638
3.1 %
3.1 %
Tensile Modulus
D638
301 kpsi
2,080 MPa
Tensile Strength @ Break
D638
4.4 kpsi
30 MPa
Tensile Strength @ Yield
D638
5.7 kpsi
30 MPa
Thermal
HDT @ 264 psi
D648
168.8 °F
76 °C
HDT @ 64 psi
D648
195.8 °F
91°C
Physical
Specific Gravity
D792
1.03
1.03
Documentation
No documents found.
Similar Products
Non-standard (Made to Order)
Absylux® FR
Acrylonitrile Butadiene Styrene
Flame resistant
Stiffness
Dimensional stability
1 Colors
View More Details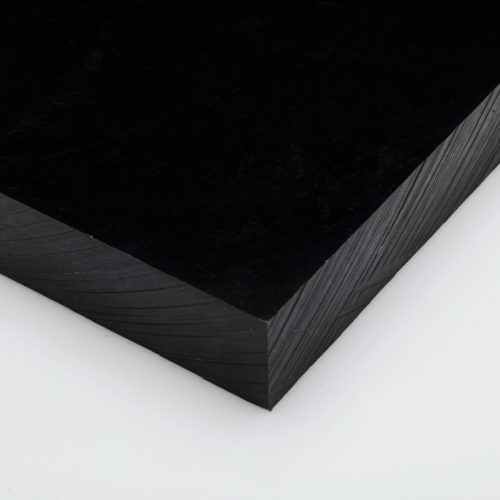 Non-standard (Made to Order)
Absylux® CN-P
Acrylonitrile Butadiene Styrene
Statically conductive
Stiffness
Dimensional stability
1 Colors
View More Details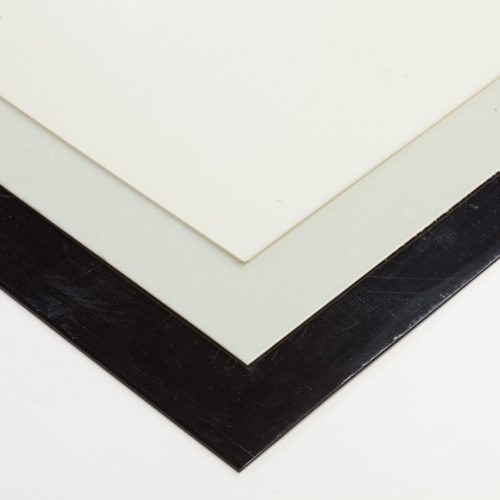 Non-standard (Made to Order)
Standard Stock
Absylux® SD-A
Acrylonitrile Butadiene Styrene
Antistatic
Stiffness
Dimensional stability
2 Colors
View More Details