Westlake has a unique manufacturing capability for amorphous materials which offer a combination of useful characteristics, including high dielectric strength, high strength at elevated temperatures, high modulus, and broad chemical resistance. These products can be found in a variety of aerospace and electronics applications, but it's not every manufacturer who can say their products have been to the moon. Westlake can. For more than 50 years, Westlake has partnered with Air-Lock, Incorporated, who thermoforms our specialized plastic material to make face shields for NASA spacesuits.
Air-Lock Supports Leading-Edge Aviation and Space Programs
Air-Lock has supported leading-edge aviation and space programs for well over half a century. The company began building its expertise and reputation in the 1940s, supplying specialized sealed connectors and bearings, critical components of the pressure suits worn by pilots of legendary high-altitude aircraft, including the X-1, X-15, and SR-71 Blackbird. Air-Lock hardware then went on to become an integral part of all spacesuits worn by NASA's Gemini, Apollo, Skylab, and Shuttle astronauts. The extraordinary quality and reliability of Air-Lock products is exhibited in the polycarbonate "bubble" pressure helmet and visor assemblies it developed for the Apollo spacesuit program, which now provides environmental protection for Shuttle and International Space Station space-walking astronauts. And today, Air-Lock continues to develop the hardware technology base upon which future generations of air and space crews will rely for protection.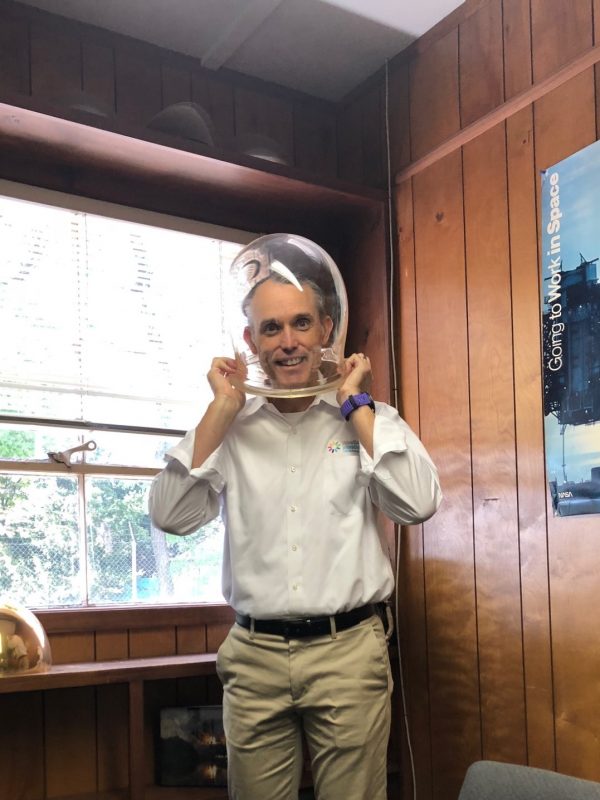 Air-Lock Chose Westlake as a Trusted Partner
Air-Lock has manufactured face shields for the astronauts since the inception of the Apollo program, designing these critical components with technical support from Westlake Plastics and its suppliers, and developed along with the aid of the Westlake engineering team. Westlake enables our customers' success through our expertise and experience in producing specialty raw materials. Our relationship with specialty resin suppliers allows us to provide customers like Air-Lock with custom material options. In this case, we worked with Solvay Specialty Polymers to use their Udel P-1700 CL2611 resin to create the Thermalux sheet. This material has been successfully in service for 50 years and offers a number of benefits. It may be thermoformed into a round bubble-like seamless shape while retaining high-quality optical transparency. In addition, this material has been continuously supplied by one manufacturer for 50 years, with consistent quality and properties that make it easy to duplicate thermoforming and helps to minimize rejects. Competing products simply don't have the successful history in this application offered by Westlake. They are more susceptible to cracking, cannot duplicate the same level of transparency, and require larger minimum production runs.
Westlake Can Be Your Trusted Partner as Well
The space program will continue to drive the innovation of new materials, and Westlake intends to rise to the challenge. Westlake's amorphous materials can be found in a variety of aerospace and electronics applications, including outer space vehicles and space stations, and could translate to other markets that require space shields. Our entrepreneurial attitude, unique capabilities to produce small quantities, and willingness to invest innovation means we're a trusted partner for developing new products.
To find out how Westlake Plastics can become your trusted partner, contact us today.